Electric Walkie Straddle And Fork-Over Stackers
Productivity
Powerful, low-maintenance AC drive motor.

Proportional hydraulic controls allow for precision placement of fragile loads.

Lift heights over 17 feet, with excellent residual capacities.

High lifting speed increases productivity.

Compact and maneuverable walkie fork-over stacker.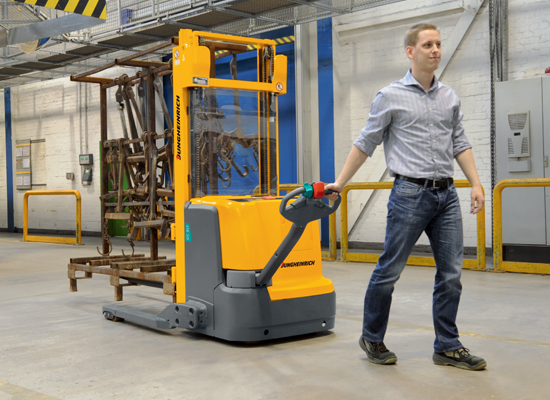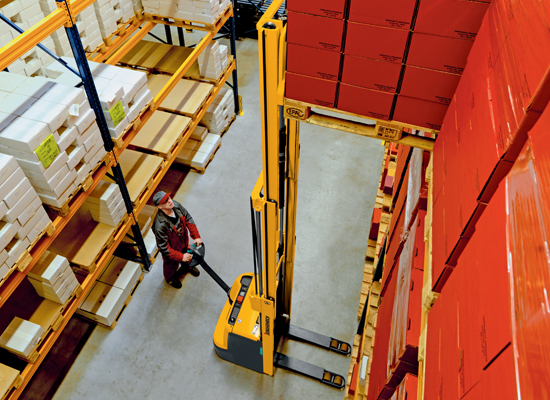 Awareness
Offset drive unit creates higher four-point wheel stability.

Large, red emergency cut-off switch enables quick, intuitive shut down of forklift in case of emergency.
Energy Efficiency
The lift truck battery, when combined with energy-efficient 3-phase AC technology, provides long operating times.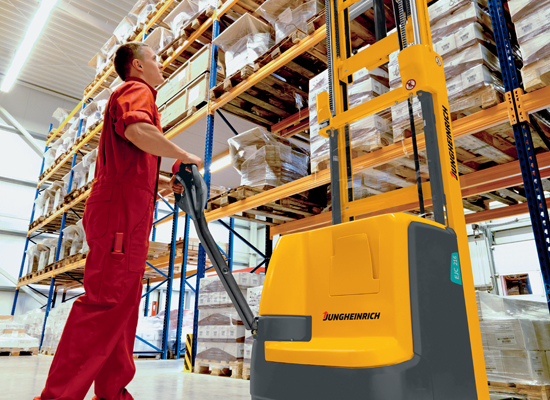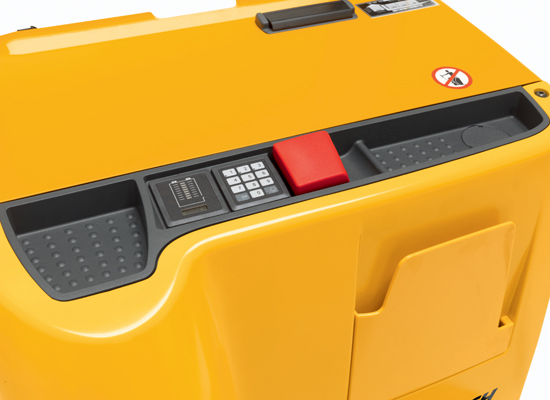 Ergonomics
Ergonomic, multi-function handle head.

Unique, single cylinder mast design for a superior view of the load.

These walkie fork-over stackers can be easily maneuvered with the handle in the vertical position by pressing the crawl-speed button.

Lift and lower controls combined on a rocker switch for convenient operation in any handle position.
Total Cost Of Ownership
Low maintenance 3-phase AC drive motor.

Handle head and electrical connectors pro­tected to IP65.

Easy access to all forklift components through the durable front cover.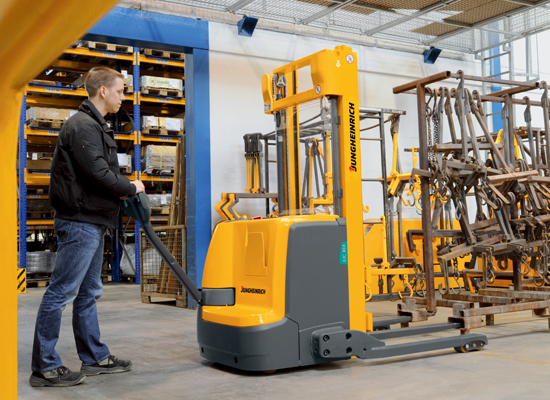 EJC B12-B20/EJC 214-220
The EJC B12-B20/EJC 214-220 series of electric walkie straddle and fork-over stackers features lift heights up to 17 feet with excellent residual capacities.
Phone
+44 (0) 1224 783 388
Address
Bear Handling Ltd
Hillside Road, Aberdeen, AB12 4RD

Opening Hours
Monday - Thursday: 8am - 5pm
Friday: 8am - 5pm
Saturday - Sunday: CLOSED