Capacity Three-Wheel Electric Lift Trucks (1.000 / 1.250 / 1.500 kg)
Productivity
3-phase AC motor and high-output AC controller deliver greater power and responsiveness.

AC system produces high torque even at low speeds.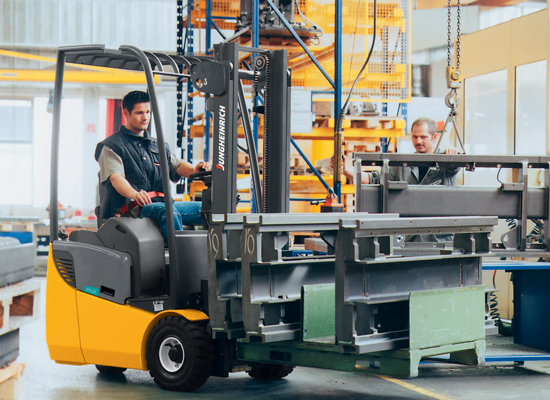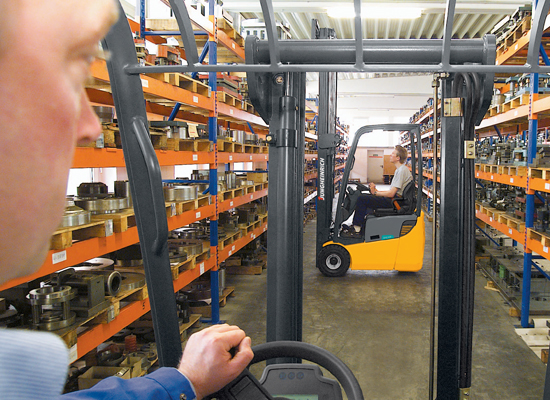 Awareness
Curve Control automatically reduces speed while turning corners, helping to ensure control over loads.

These electric lift trucks are equipped with multiple warning and light options increase awareness and visibility in the warehouse.
Energy Efficiency
Advanced regenerative braking recovers energy while coasting, plugging and braking – feeding lost energy back into the battery.

The highly efficient AC motor consumes less energy, leading to extended battery life and increased run times.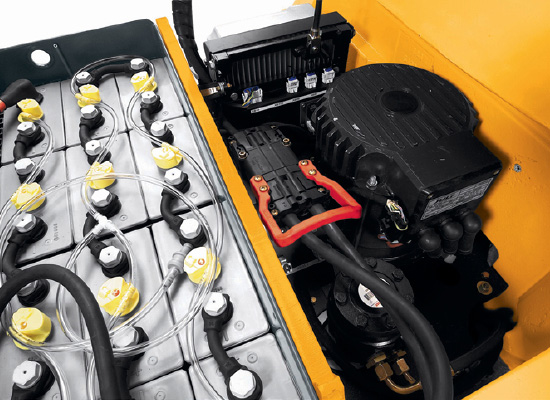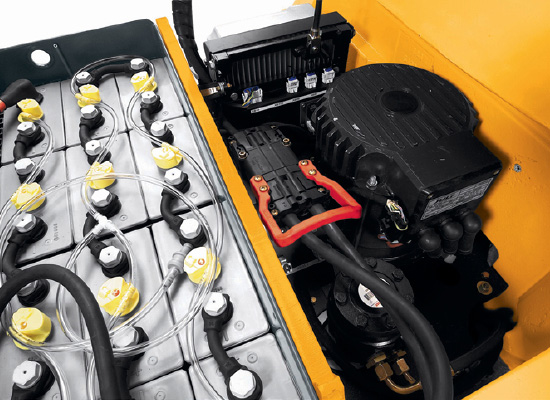 Ergonomics
The full-suspension seat helps to cushion the operator from vibrations and bumps when traveling over uneven surfaces.

The full length, molded rubber floor mat provides lasting comfort throughout the shift.
Total Cost Of Ownership
1000-hour service intervals lessen the time and cost spent on preventative maintenance and extend the forklift's operating time.

3-phase AC technology allows for high torque even at lower speed for faster goods throughput and a potential reduction in forklift fleet.
EFG 110k-115
The EFG 110k-115 series provides excellent performance, high efficiency and incredible maneuverability — all in one package.
Phone
+44 (0) 1224 783 388
Address
Bear Handling Ltd
Hillside Road, Aberdeen, AB12 4RD

Opening Hours
Monday - Thursday: 8am - 5pm
Friday: 8am - 5pm
Saturday - Sunday: CLOSED