Electric High-Rack Turret Truck And Order Picker (1.000 / 1.200 / 1.400 / 1.600 kg)
Productivity
The Jungheinrich® 48 volt, 3-phase AC motor and high-output AC controller deliver greater power and quick acceleration.

Simultaneous lift and lower of the main and auxiliary masts means the truck can reach the next location faster.

Higher residual capacities and optional Residual Capacity Plus increase operational and slotting flexibility.

Up to two shifts on one battery charge and up to 1,000 hour service intervals means your man-up turret truck stays on the job longer.

Optional Warehouse Navigation System optimizes truck movement and provides automatic vertical and horizontal truck positioning.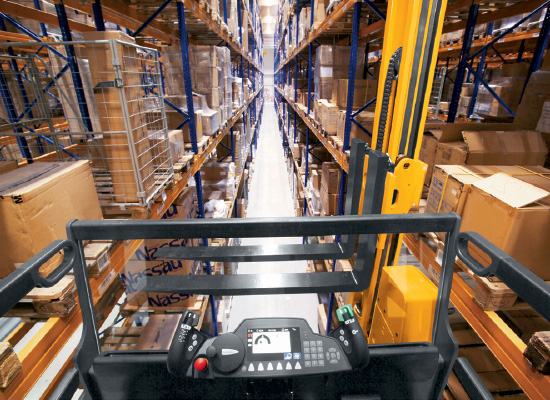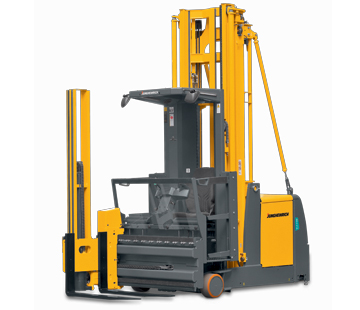 Awareness
Two-hand operation helps ensure the order picker operators keep their hands within the confines of the truck during operation.

The sturdy mast design and mast supports mean the mast will not sway at high heights.

Emergency lowering and descent brings the operator to the ground, should the truck become disabled while the mast is raised.

Optional Personnel Protection System senses the presence of pedestrians in working aisles and alerts the operator; slows and/or stops the truck as necessary.
Energy Efficiency
Double benefit of energy regeneration – when braking and when lowering – and effective energy management.

Get up to two full shifts with one battery charge in a typical application.

80 volt electrical configuration consumes less energy and yields high efficiency.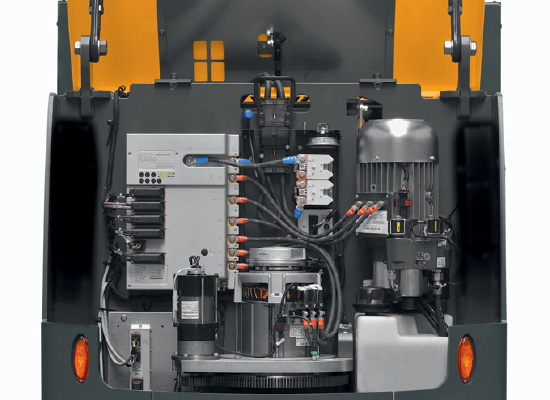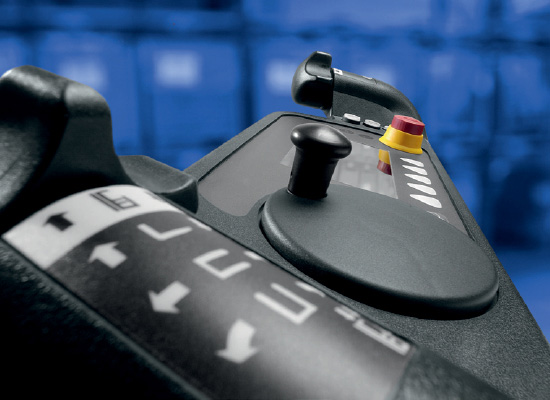 Ergonomics
The superior stability of these order pickers means virtually no mast sway at high lift heights lead to greater operator confidence.

Electrically-adjustable control panel puts the controls at the optimum position for each operator.

Cushioned, cloth seat folds up with comfortable padding underneath for optional standing position.

Height-adjustable knee supports along front barrier add comfort while order picking.
Total Cost Of Ownership
Sealed electrical components mean that dust and moisture will not impact the forklift's performance.

Industry leading service tool gives technicians quick access to all major truck functions and parameters.

Extended 1,000 hour service intervals means less maintenance and service is required.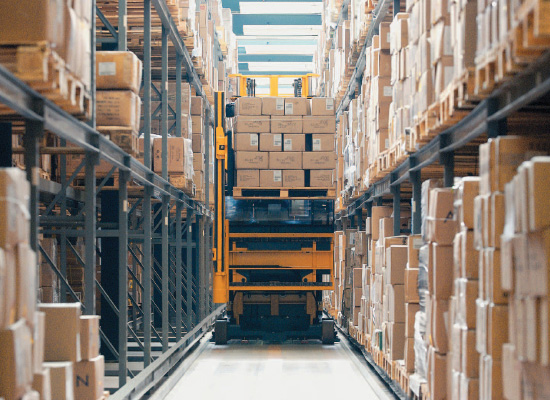 EKX 410 / 412 / 514 / 516k / 516
The EKX 410-412 sets new standards for man-up turret trucks in terms of flexibility, economic efficiency and ergonomics.
Phone
+44 (0) 1224 783 388
Address
Bear Handling Ltd
Hillside Road, Aberdeen, AB12 4RD

Opening Hours
Monday - Thursday: 8am - 5pm
Friday: 8am - 5pm
Saturday - Sunday: CLOSED