Electric Sit-Down Moving Mast Reach Trucks (1.800 / 2.000 / 2.500 kg)
Productivity
Featuring advanced 3-phase AC technology for superior drive, lift and steering, this Class 2 Moving Mast Reach Truck offers:

Maximum ease of handling with intuitive control of the hydraulic lever and travel direction switch.
SOLO-PILOT control lever to ensure precise control of the travel/lifting functions by fingertips alone.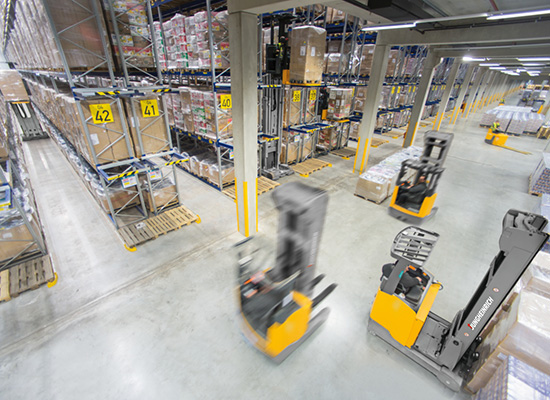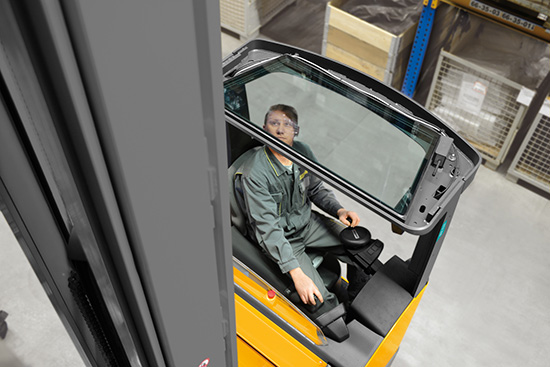 Awareness
Patented mast-reach cushioning, with travel speed automatically reduced to crawl speed if the load is raised above the free-lift height.

Jungheinrich® Curve Control for advanced stability during cornering.

Truck performance software can be adjusted to meet your specific drive and hydraulic performance needs or limits.
Energy Efficiency
Optional regenerative lowering feature reclaims electrical energy when lowering a load from higher heights.

AC Electric Power Steering provides improved energy efficiency.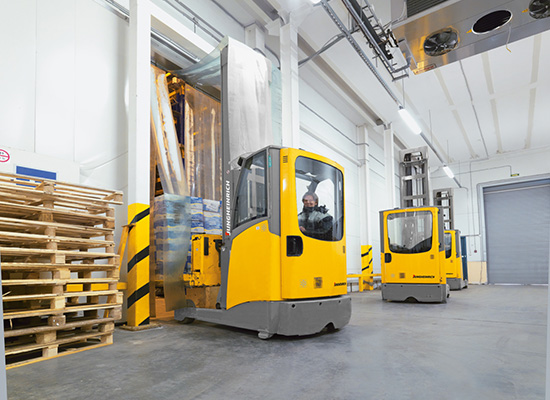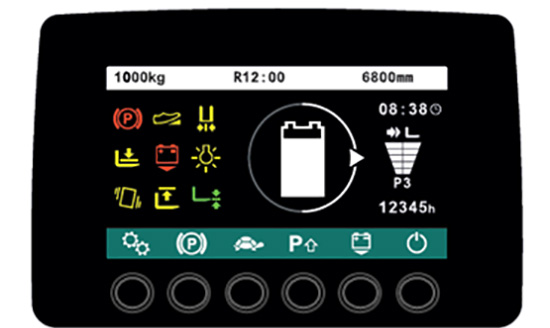 Ergonomics
The reach truck's spacious operator compartment combines comfort and functionality to improve operator efficiency.

3-way adjustable full-suspension seat for maximum operator comfort.

Low-effort electric power steering for precise control with minimal effort.

The easy-to-read operator display panel keeps the operator informed of key performance indicators, such as battery charge level and performance modes.
Total Cost Of Ownership
The LCD operator display provides immediate feedback to both operator and technician allowing for faster maintenance repairs.

Three performance modes can be modified to suit any application thereby optimizing the forklift for application efficiency.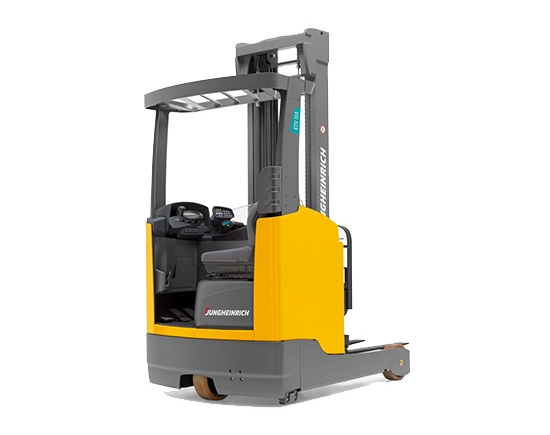 ETV 318/320/325 and ETM 325
The ETV/ETM 3 series of moving mast reach trucks has a compact design for greater maneuverability.
Phone
+44 (0) 1224 783 388
Address
Bear Handling Ltd
Hillside Road, Aberdeen, AB12 4RD

Opening Hours
Monday - Thursday: 8am - 5pm
Friday: 8am - 5pm
Saturday - Sunday: CLOSED