Electric Stand-Up End Control Forklifts
Productivity
Powerful 3-phase AC technology built into the stand up forklift's drive control, hydraulic and steering systems.

Multi-functional control handle allows operator to work three functions simultaneously, increasing productivity.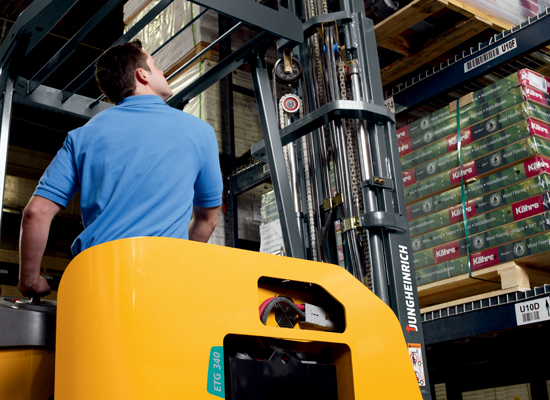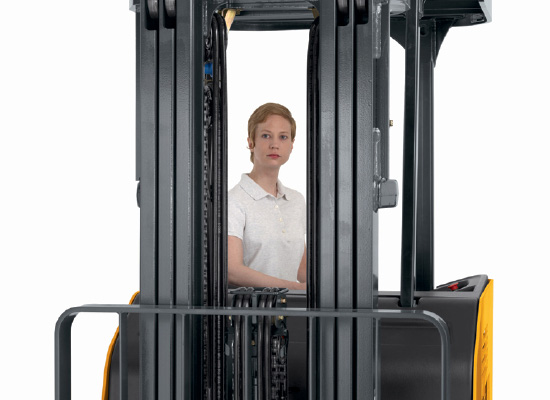 Awareness
Dual operator presence pedals on the floorboard help to reduce risk by requiring the operator to be in the normal operating position to activate either travel and/or hydraulic functions.

Truck performance software can be adjusted to meet your specific drive and hydraulic performance needs or limits.
Energy Efficiency
These electric stand-up counterbalanced forklifts features AC motors. Motors feature an innovative design which utilizes less energy, while still maintaining exceptional performance.

AC control system optimizes energy efficiency and simplifies service due to advanced software & motor design.

Energy reclamation during braking helps extend the forklift's run time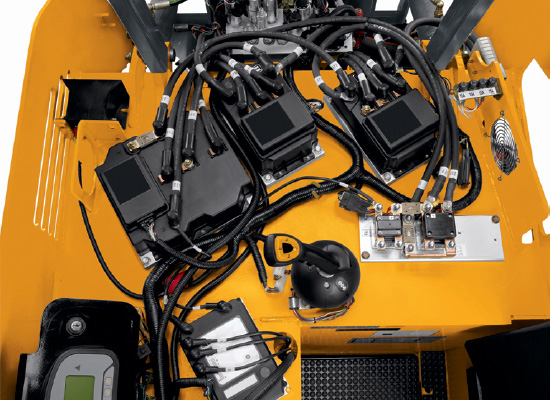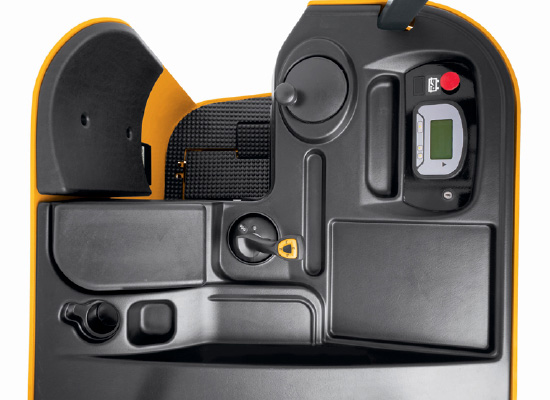 Ergonomics
Electric power steering allows the operator to maneuver the truck with very little effort.

Intuitive multi-functional control is state-of-the-art and handle allows operator to work three functions simultaneously.

Fatigue-reducing features in the forklift's operator compartment, including padding to knees, back and armrest, padded floor mat and low-step height for easy entry and exit.

Soft padded floor mat, footwell and padding for knees increase operator comfort to encourage higher levels of productivity.
Total Cost Of Ownership
Space-saving design allows the truck to stack and retrieve goods efficiently in narrow aisles and at high lift height thereby increasing productivity.

Hall effect sensors in the control handle are resistant to contamination, helping to increase component life.

Customizable drive and hydraulic settings save time and money by both suiting the application and operator's experience level.

Maintenance and routine service is made easier with industry-leading truck software, which provides Jungheinrich technicians easy access to monitor the forklift's functions and parameters.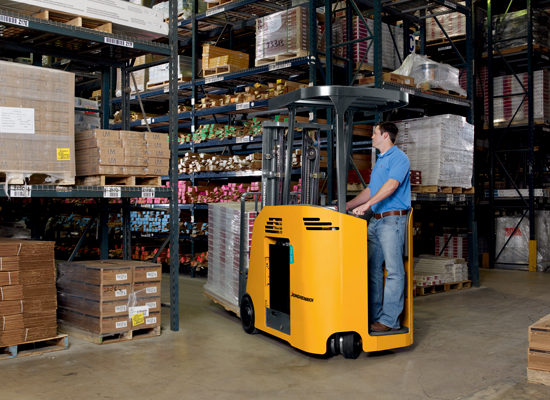 ETG-230-355
The ETG 230-355 forklift series is designed to maximize performance when you need to shuttle goods, load and unload trailers or move large loads in a confined space.
Phone
+44 (0) 1224 783 388
Address
Bear Handling Ltd
Hillside Road, Aberdeen, AB12 4RD

Opening Hours
Monday - Thursday: 8am - 5pm
Friday: 8am - 5pm
Saturday - Sunday: CLOSED