Electric low lift pallet truck PX20
Our reference series for robustness and high performance.
Electric stacker built on the Built to Last® principle.
With our PX 20 electric low lift pallet truck, CLARK offers a robust and high-performance low lift pallet truck for sophisticated industrial purposes. Heavy duty forks, strong metal chassis and powerful AC motors ensure that the CLARK PX20 can be used in all heavy duty applications.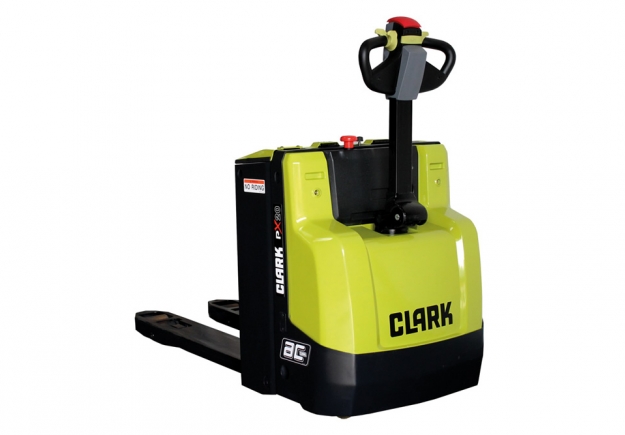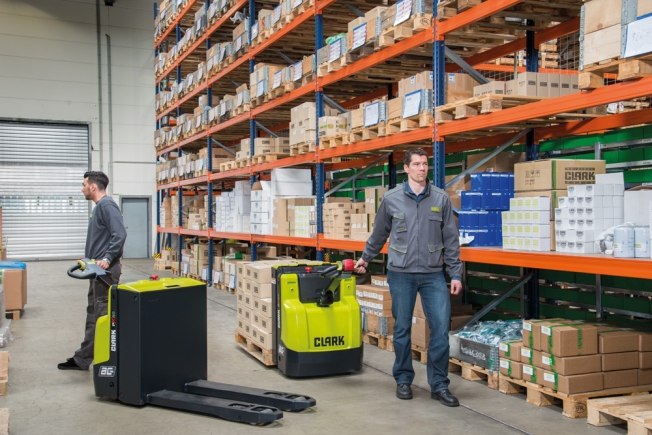 Robust and compact
Standard heavy duty forks
Vehicle width of only 710 mm
Low chassis (875 mm) with beveled battery cover for optimized view of the forks.
Excellent stability due to perfectly positioned 5-wheel layout with two load and support wheels and a centered drive wheel
Easy operation
All control elements are positioned for convenient reach
Ergonomic safety tiller with foot protector due to low vehicle chassis
Controlled and gentle movement of loads
Easy to control for both left-handed and right-handed operators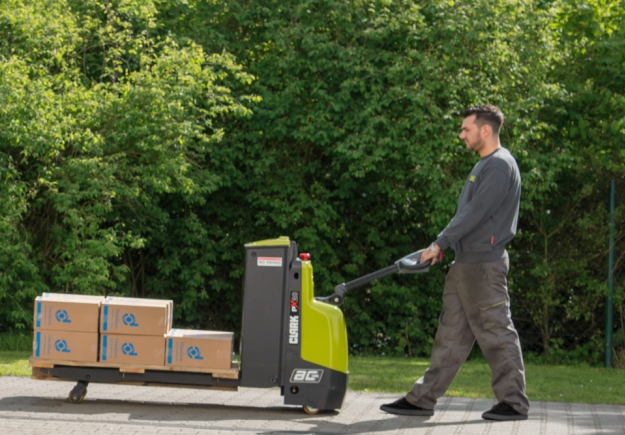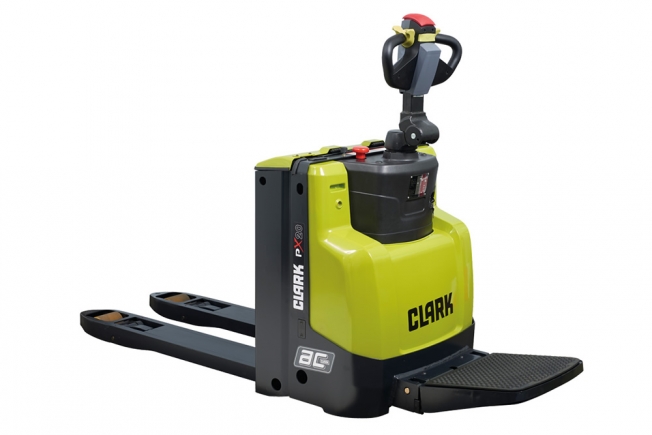 Optional: Foldable driver's platform
Improved safety and ergonomics
Better panoramic view
Low tread height of the platform of only 160 mm makes entering and exiting easy
When the operator leaves the platform, the vehicle automatically changes to stand-by mode and can no longer be moved
Ergonomic and safe tiller
Simple and fast implementation of control commands
Automated soft deceleration and return into the neutral position when tiller is released
Automatic parking brake
Safe operation on slopes and ramps
Automatic release of the parking brake when driving switch is activated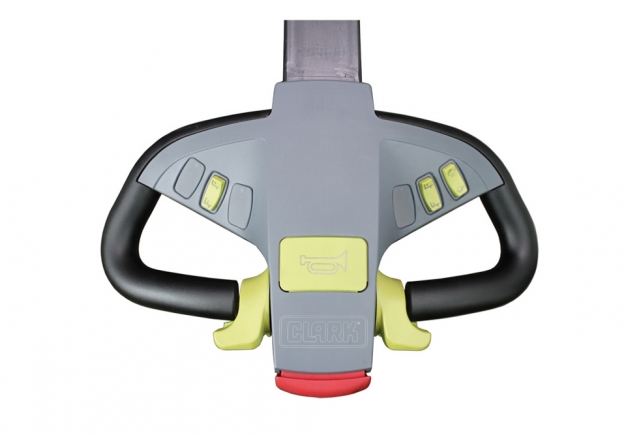 PX20
Electric stacker built on the Built to Last® principle.
Phone
+44 (0) 1224 783 388
Address
Bear Handling Ltd
Hillside Road, Aberdeen, AB12 4RD

Opening Hours
Monday - Thursday: 8am - 5pm
Friday: 8am - 5pm
Saturday - Sunday: CLOSED