Moving Mast Electric Reach Trucks (2.000 / 2.500 kg)
Productivity
Three operator performance modes and enhanced steering mode provide greater flexibility when operating the reach truck.

On-the-fly directional mode changes for ease of operation.

Enhanced sideways and parallel travel programs designed for increased productivity.

Longer forklift operating times due to energy reclamation during braking.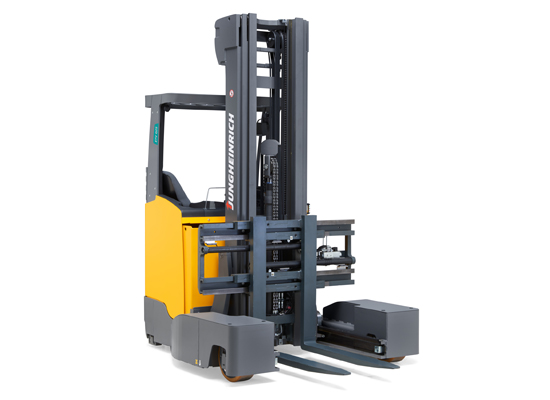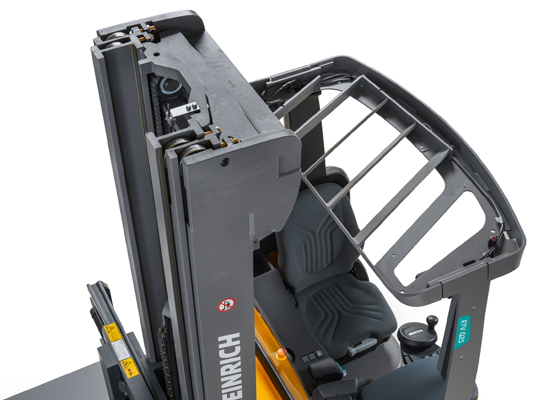 Awareness
Patented mast-reach cushioning, with travel speed automatically reduced to crawl speed if the load is raised above the free-lift height.

Jungheinrich® Curve Control for advanced stability during cornering.

Reach truck performance software can be adjusted to meet your specific drive and hydraulic performance needs or limits.
Energy Efficiency
Increase uptime due to Jungheinrich's innovative AC technology, which is built to reduce energy usage.

Shorter cable connections between compartments means faster forklift response times and less energy depletion.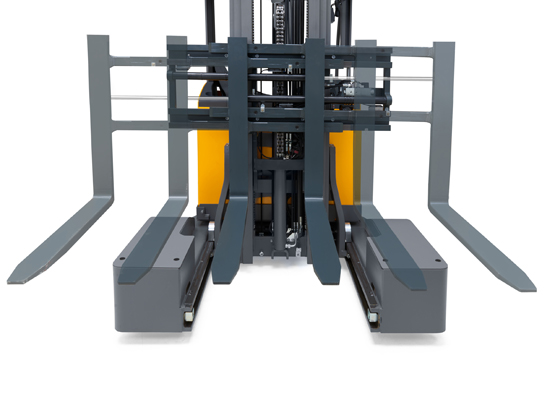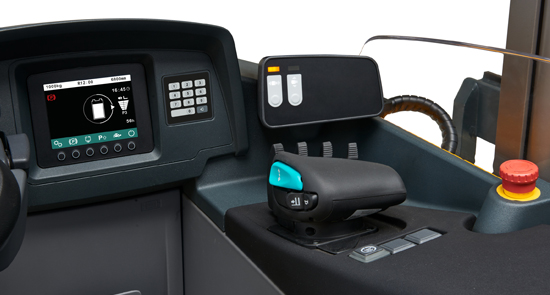 Ergonomics
The electric reach truck's spacious operator compartment combines comfort and functionality to improve operator efficiency.
3-way adjustable full-suspension seat for maximum operator comfort.

Low-effort electric power steering for precise control with minimal effort.

The easy-to-read operator display panel keeps the operator informed of key performance indicators, such as battery charge level, hour meter and performance modes.

The sturdy mast and narrow, angled overhead guard promote good visibility to the load even in high stacking applications.
ETV Q20/Q25
The ETV Q20 / Q25 series of multi-directional electric reach trucks can travel in any direction through electronically controlled all-wheel steering.
Phone
+44 (0) 1224 783 388
Address
Bear Handling Ltd
Hillside Road, Aberdeen, AB12 4RD

Opening Hours
Monday - Thursday: 8am - 5pm
Friday: 8am - 5pm
Saturday - Sunday: CLOSED