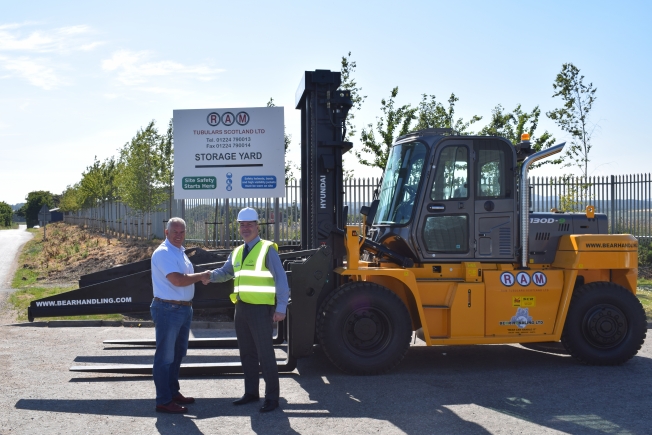 Keep it simple
Our team is focused on our customers, we keep it simple and deliver on budget, that's why organisations always choose Bear.
Request a quote
Committed people. Client focused. Forward thinking.
Our Experience
The Bear Handling team brings together many years of experience in successfully managing innovative businesses, the delivery and maintenance of robust handling equipment across Scotland and the oil & gas industry. With a solid foundation in project development and the backing of a strong team of industry specialists, Bear is able to combine the latest handling equipment and servicing technology to offer cost effective and innovative alternatives to the traditional handling products available in today's marketplace. The Bear Handling team has a reputation for delivering top quality products and services on time and on budget.
Our Philosophy
At Bear, our philosophy is simple. listen and understand what our clients wish to achieve and deliver quality solutions at competitive pricing backed up by excellent after sales service.
This approach has served us for well over a decade allowing us to forge long standing mutually beneficial working partnerships with our clients, whether your relationship is long standing, in its infancy or you wish to explore the options of working with Bear Handling, rest assured……
"Bear Can Handle it"
Phone
+44 (0) 1224 783 388
Address
Bear Handling Ltd
Hillside Road, Aberdeen, AB12 4RD

Opening Hours
Monday - Thursday: 8am - 5pm
Friday: 8am - 5pm
Saturday - Sunday: CLOSED