Electric Sit-Down Moving Mast Reach Trucks (1.400 / 1.600 kg)
Productivity
Designed with 3-phase AC technology for drive, lift and steering, the ETV series of high reach trucks offers several advantages:

Rapid acceleration, precise speed control and smooth directional changes.

Longer forklift operating times due to energy reclamation during braking.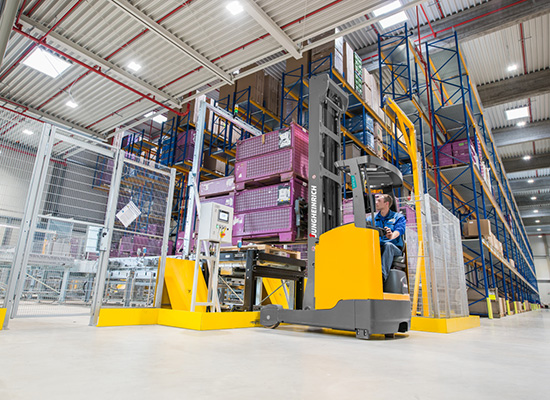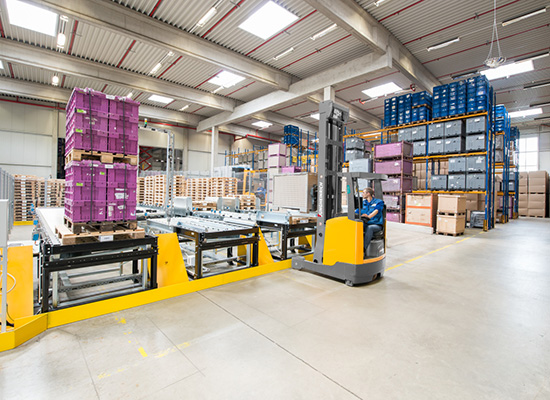 Awareness
Patented mast-reach cushioning, with travel speed automatically reduced to crawl speed if the load is raised above the free-lift height.

Jungheinrich® Curve Control for advanced stability during cornering.

Truck performance software can be adjusted to meet your specific drive and hydraulic performance needs or limits.
Energy Efficiency
Delivers maximum throughput with low energy consumption.

Energy efficient design allows the moving mast reach truck to operate for up to 2 shifts on a single battery charge in many applications.

Software, Motors, and Controllers utilize Jungheinrich's exclusive AC technology to deliver maximum power with minimum energy consumption.

Advanced hydraulic system reduces energy consumption for high pump speeds to provide high efficiency levels.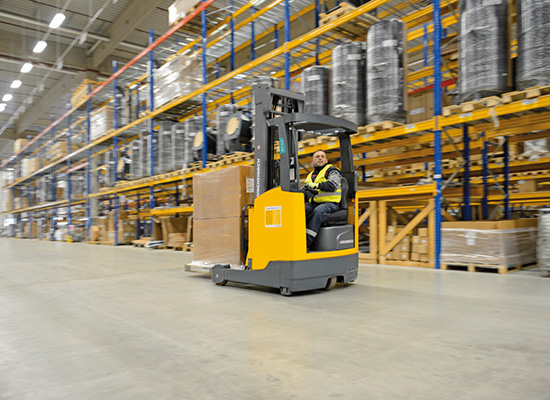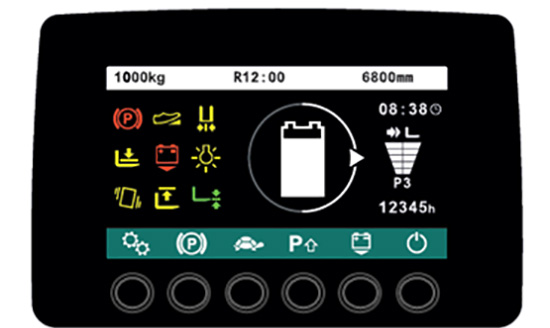 Ergonomics
The reach truck's spacious operator compartment combines comfort and functionality to improve operator efficiency.

3-way adjustable full-suspension seat for maximum operator comfort.

soloPILOT and multiPILOT handles now offer a more intuitive control for operators.

The easy-to-read operator 4" LED bright-color display makes it easy for operators to remain fully aware of truck status at all times.

The sturdy mast and narrow, angled overhead guard promote good visibility to the load even in high stacking applications.
Total Cost Of Ownership
Higher capacities and improved finish due to cold-rolled mast steel material.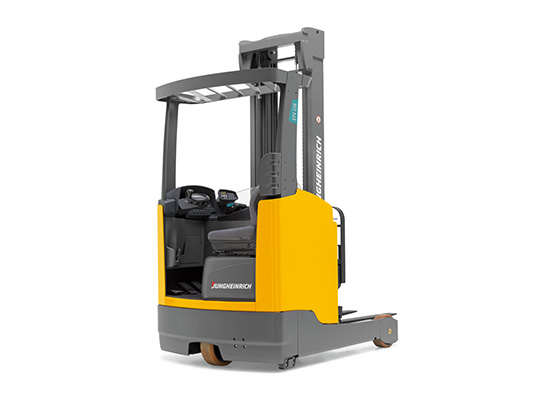 ETV/ETM 214/216
The ETV/ETM 214/216 reach trucks offer powerful and efficient 3-phase AC drive, lift and steer control.
Phone
+44 (0) 1224 783 388
Address
Bear Handling Ltd
Hillside Road, Aberdeen, AB12 4RD

Opening Hours
Monday - Thursday: 8am - 5pm
Friday: 8am - 5pm
Saturday - Sunday: CLOSED