Electric Pneumatic Tire Forklifts (3.500 / 4.000 / 4.500 / 4.990 / 5.000 kg)
Productivity
AC electrical system produces high torque even at low speeds in addition to offering dynamic acceleration, precision positioning and controlled travel speed on ramps.

Fully-enclosed AC motors allow this electric forklift to operate in outdoor applications without sacrificing on performance.

SOLO-PILOT fingertip hydraulic controls come standard for precision operation.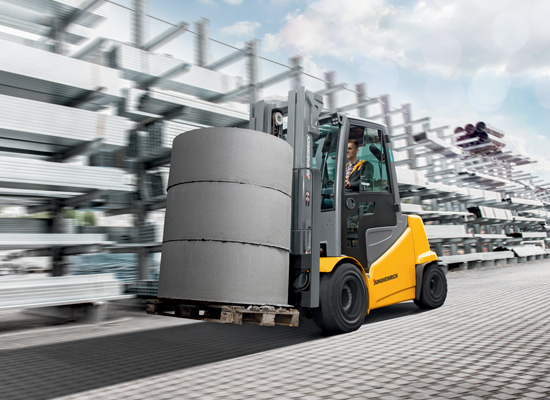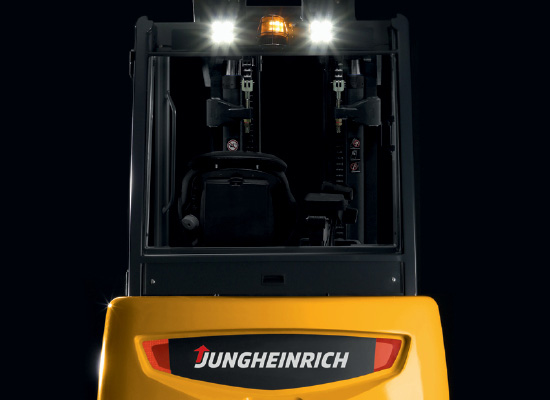 Awareness
Curve Control automatically reduces speed while turning corners, helping to ensure control over loads.

Multiple warning and light options increase awareness and visibility in the warehouse.

Orange seat belt helps increase awareness and easy visual verification.

Truck performance software can be adjusted to meet your specific drive and hydraulic performance needs or limits.
Energy Efficiency
Operates up to 2 shifts on 1 battery charge in most applications.

Compact electronic and hydraulic design allows for minimal power usage - running longer and with less energy consumed.

Regenerative braking with the traction motor allows for smooth, energy efficient deceleration, cycling energy back into the battery for longer runtimes and exceptional performance.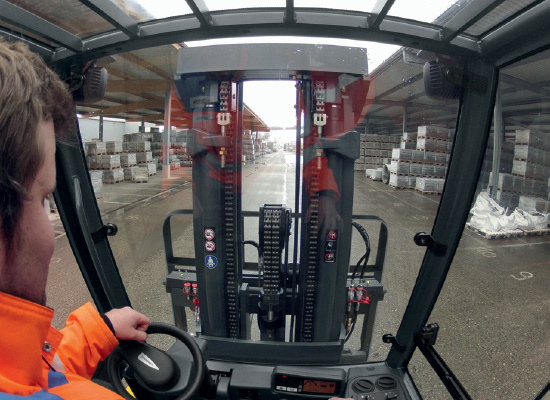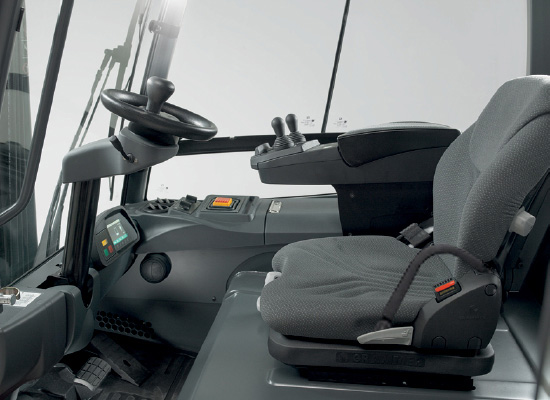 Ergonomics
Electronic hydraulic controls offer the highest level of operational ease.

SOLO-, MULTI- or DUO-PILOT hydraulic controls are available to match the operational preferences of operators to maximize their productivity.

Full-suspension seat helps to cushion the operator from vibrations and bumps when traveling over uneven surfaces.

Electric power steering (optional on some models) allows the operator to maneuver the truck with very little effort.
Total Cost Of Ownership
New generation of 3-phase AC motors are designed for worry-free operation, without sacrificing on performance, precision or speed. Main components have lifetime lubrication; motor, brake and gears are integrated into the sealed drive axle.
EFG 535k-S50
The EFG 535k-S50 series provides a broad capacity range for enhanced flexibility.
Phone
+44 (0) 1224 783 388
Address
Bear Handling Ltd
Hillside Road, Aberdeen, AB12 4RD

Opening Hours
Monday - Thursday: 8am - 5pm
Friday: 8am - 5pm
Saturday - Sunday: CLOSED