Compact forklift with LPG drive CGC40-70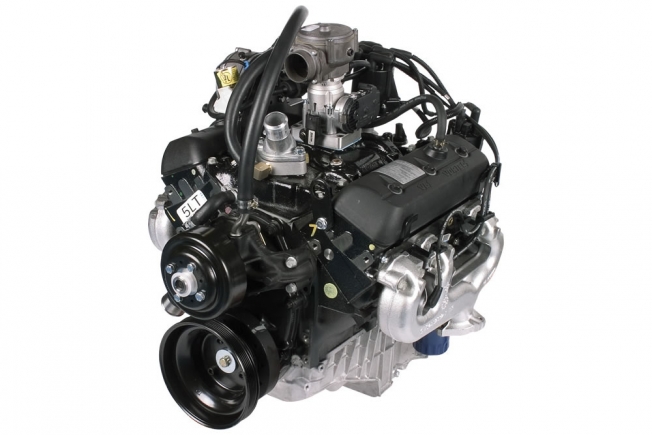 Powerful drive
Proven PSI 4.3 l LPG engine
Economical consumption
Smooth 6-cylinder engine
Standard controlled 3-way catalytic converter
Engines comply with emission stage 5
Automatic emergency shutdown
To protect your investment, the temperature of the engines and transmission are monitored. The engine is switched off if necessary
Environmentally friendly
The environmentally friendly engines ensure high performance and smooth operation
Low centre of gravity
Due to the cushion tyres, the CGC-series forklifts have an extremely low centre of gravity.
This allows for extremely high residual capacities even at height. The cushion tyres used have excellent traction on smooth surfaces and hence reduce fuel consumption.
Low running costs
Long maintenance intervals
High-performance coolers as standard
Floor board can be removed without service tools
Reduced fuel consumption through optimum engine efficiency / performance
Quick and easy access to maintenance-relevant components
Long service life due to stable CLARK uprights
Generous interior with plenty of legroom
The interior of the generously designed operator's workplace offers the driver sufficient headroom and legroom. The driver can enter and exit comfortably via a large step.
Handles on both sides of the truck increase safety. The steering column is tiltable and can be adjusted individually.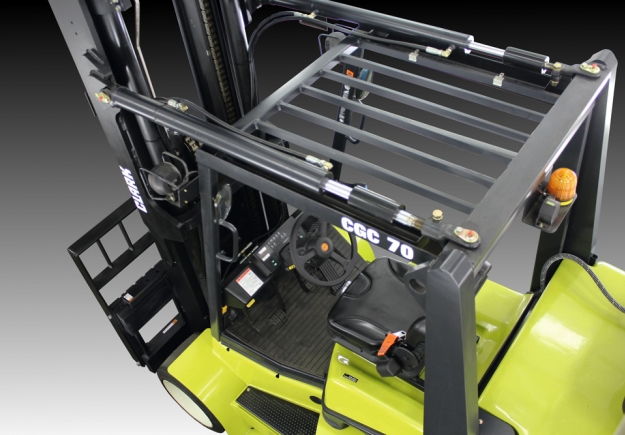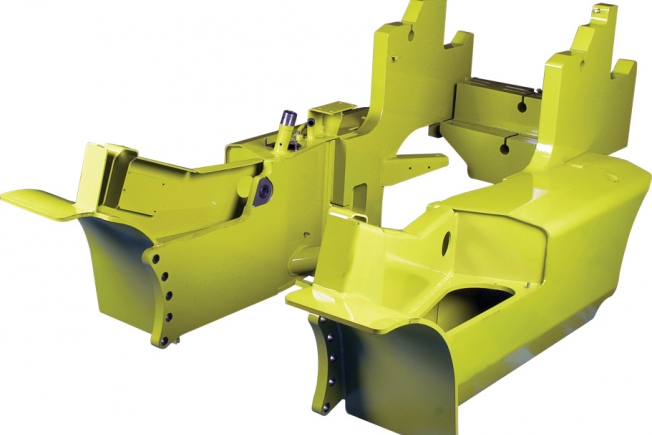 Sturdy truck frame
The chassis consists of welded shaped steel plates that protect against impact damage and give the truck a long service life
The integrated hydraulic oil tank with decentralised ventilation ensures perfect cooling of the hydraulics even under heavy load
A true space wonder
For comparison: the CLARK C40 LPG forklift truck with a 4 t capacity and superelastic or pneumatic tyres has a turning radius of 2,843 mm, while the CGC70 with a capacity of 7 t has a turning radius of 2,728 mm. The truck can also raise 3 t more load with almost the same turning radius. In terms of working aisle width, the CGC70 with a width of 4,425 mm also shines compared to the C40, which has a working aisle width of 4,816 mm.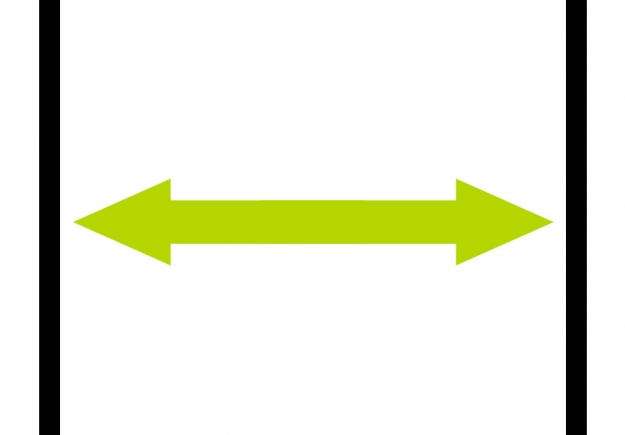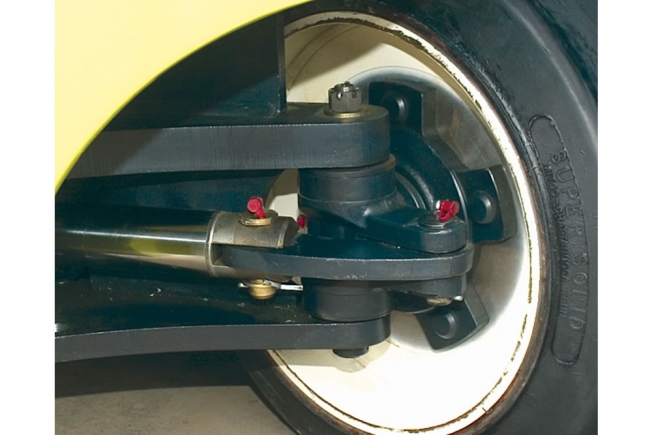 Steering axle
The spherically mounted tie rods withstand shocks from uneven ground without breaking or coming loose
The tapered roller bearings of the stub axle bearings can be lubricated and ensure a long service life
The tapered roller bearings used can be replaced quickly during service and reduce downtimes
Operator position
Full suspension CLARK vinyl seat as standard
15 cm adjustable seating position
Ergonomically shaped seat cushion
Seat belt
Structured, non-slip floor mat
Damping of vibrations and noises
Increases driver comfort
Protected lighting
Work lights, brake and reversing lights and indicators are mounted high to prevent damage
Tilting steering column
For optimum adjustment to the driver Ergonomic hydraulic levers
Handy position for easy operation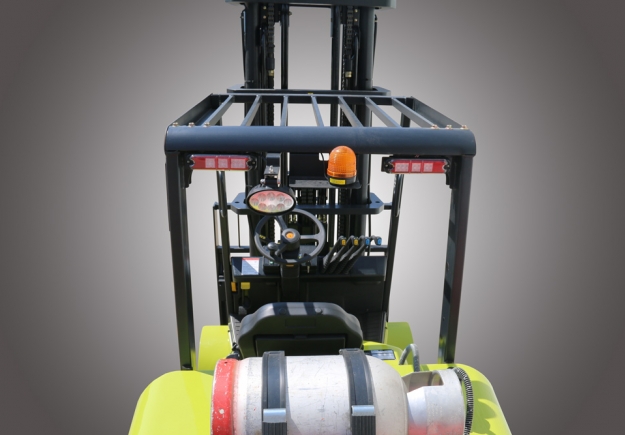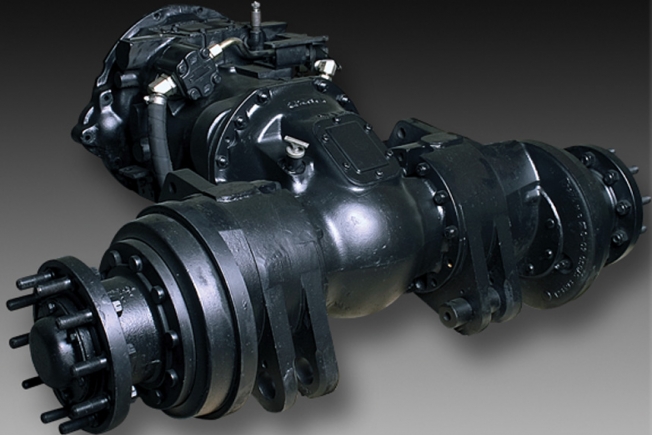 Transmission
1 gear transmission as standard for CGC40
2 gear transmission as standard for CGC50-70
Electronically controlled automatic switching
Comfortable and precise travel
No further adjustment is necessary even in the most difficult operations; sensitive working is ensured
Heavy-duty
The choice of robust components ensures a long service life
Inching pedal
The inching pedal with integrated brake function enables controlled travel with simultaneous fast lifting
Sturdy upright and fork carriage design
Unhindered visibility
Nested upright sections allow space for cylinders, hoses and chains
Nested I channels
The upright sections with I channel are 55 % more torsionally rigid than traditional flat sections
Less deformation even with side impacts
As a result, longevity and stability is improved even at high lift heights
Angled load rollers
6-roller fork carriage with 4 side support rollers
Optimum load distribution and minimum free play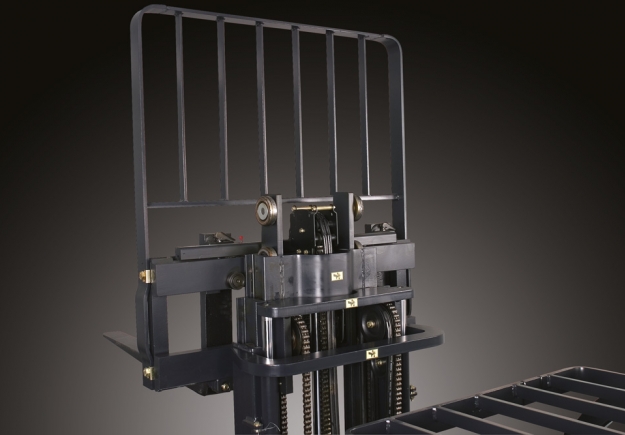 CGC40/50/55/60/70
The cushion forklifts with capacities from 4 to 7 t are specially designed for space-critical applications with heavy loads, where they excel with their very small turning radius and high performance. These workhorses are powered by the proven PSI six-cylinder, 82 kW LPG engine (4.3 l). This is equipped with a controlled 3-way catalytic converter.
Phone
+44 (0) 1224 783 388
Address
Bear Handling Ltd
Hillside Road, Aberdeen, AB12 4RD

Opening Hours
Monday - Thursday: 8am - 5pm
Friday: 8am - 5pm
Saturday - Sunday: CLOSED