Electric Three-Wheel Counterbalance Truck (1.300 / 1.500 / 1.600 / 1.800 / 2.000 kg)
Run 2 Shifts On 1 Charge. GUARANTEED.
Jungheinrich® is now offering a game-changing guarantee on the 3,000 - 4,000 lb. 48-volt three-wheel counterbalance trucks. These lift trucks are guaranteed to run two full shifts without stopping to charge the battery – for five years. If your forklift doesn't perform to this standard, we'll cover the cost of a new battery to ensure it does.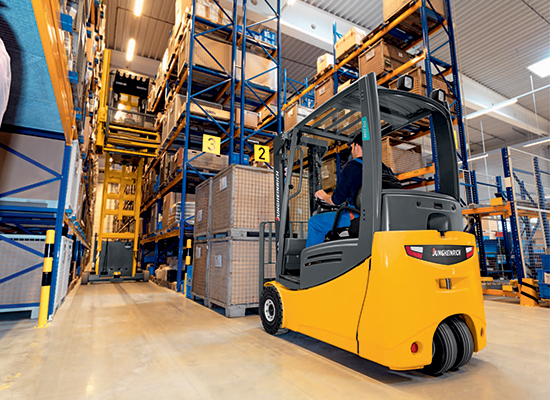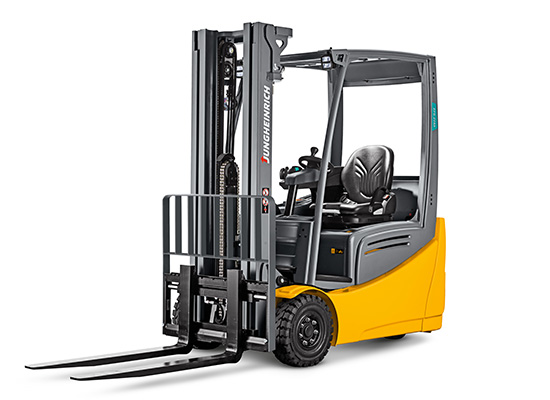 Productivity
With market-leading top speed performance levels, these forklifts are more productive than competitive models.

Runs two shifts on a single battery charge in most applications (guaranteed with 48-volt models).
Awareness
Curve Control automatically reduces speed while turning corners, helping to ensure control over loads.

Multiple warning and light options increase awareness and visibility in the warehouse.

Orange seat belt helps increase awareness and easy visual verification.

Truck performance software can be adjusted to meet your specific drive and hydraulic performance needs or limits.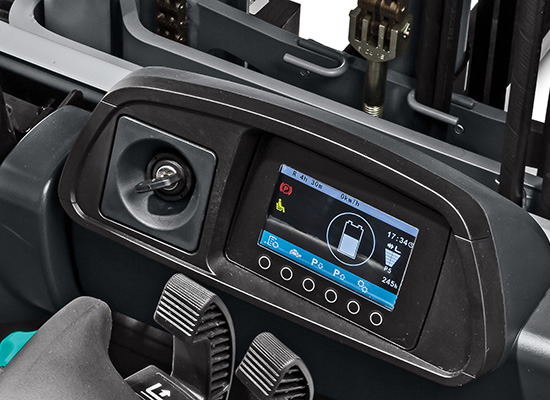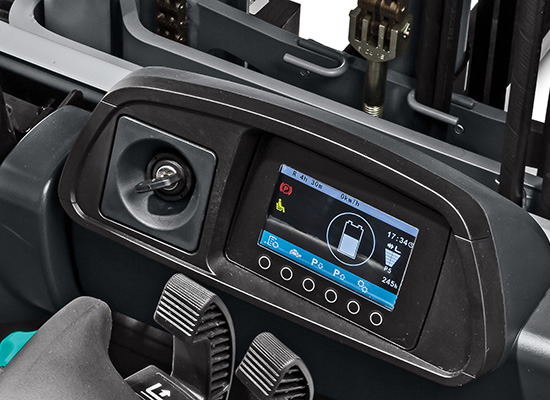 Energy Efficiency
Experience energy efficiency with Jungheinrich's powerful 4th generation, 3-phase AC technology.

Delivers longer run times - two shifts on one battery charge - to maximize productivity while keeping operation costs low.

"Lost energy" is kept to a minimum because of electric and hydraulic components placed closely together, optimizing the forklift's efficiency.
Ergonomics
Electronic hydraulic controls offer the highest level of operational ease.

SOLO- or MULTI-PILOT hydraulic controls are available to match operational preferences of operators to maximize their productivity.

The full-suspension seat helps to cushion the operator from vibrations and bumps when traveling over uneven surfaces.

Electric power steering (optional on some models) allows the operator to maneuver the truck with very little effort.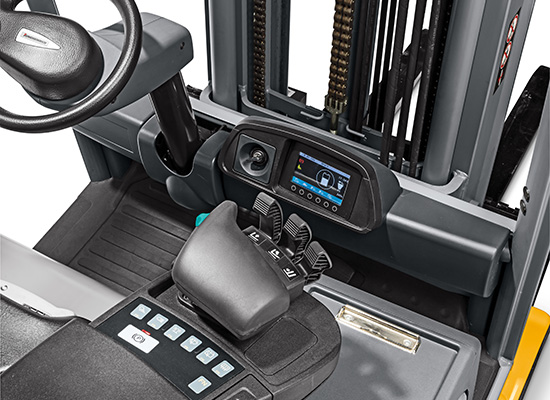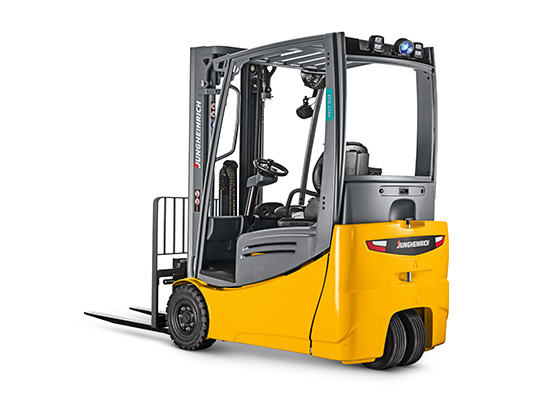 Total Cost Of Ownership
Sealed electrical components mean that dust and moisture will not impact the truck's performance.

The forklift's CAN-Bus system verifies that components are properly functioning for greater uptime.
EFG 213-220
The EFG 213-220 series of electric counterbalance trucks delivers longer run times - two shifts on one battery charge - for top productivity.
Phone
+44 (0) 1224 783 388
Address
Bear Handling Ltd
Hillside Road, Aberdeen, AB12 4RD

Opening Hours
Monday - Thursday: 8am - 5pm
Friday: 8am - 5pm
Saturday - Sunday: CLOSED