Electric Powered Pallet Trucks (2500kg)
Productivity
With four optional stand-on platforms, users can set the height of the platform and level of comfort to suit their specific requirements. This feature helps minimize operator fatigue over the entire shift.

With the touch of a button, the optional positionCONTROL function allows the forks to rise to a preset height, thereby optimizing lift time and minimizing adjustments while moving more efficiently.

The drivePLUS version, with its 3.2 kW drive motor, ensures quick acceleration and drive speeds up to 8.69 mph.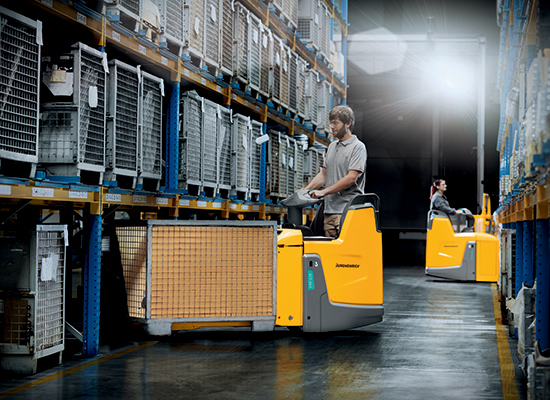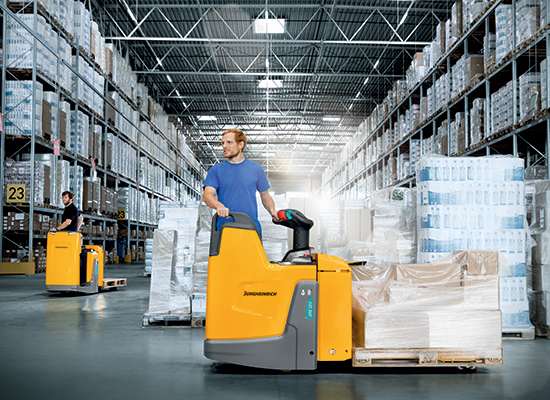 Awareness
2-inch color display with battery discharge indication, event message displays, speed display and three preset operator driving modes.

A newly developed, height-adjustable smartPILOT electric tiller head features color-coded buttons with abrasion resistant symbols for intuitive or tactile operation.

An electronic photo eye protection beam (optional) detects when the operator's foot moves outside the vehicle compartment, significantly slowing travel speed.
Energy Efficiency
The powerful 3-phase AC motor and high-output AC controller allow these powered pallet trucks to deliver quick acceleration, smooth directional changes and optimum performance.

Progressive drive technology and control electronics (speedCONTROL) provide productive and energy-efficient operation with adjustments to fit most applications.

Energy is returned to the battery during speed reduction using regenerative braking.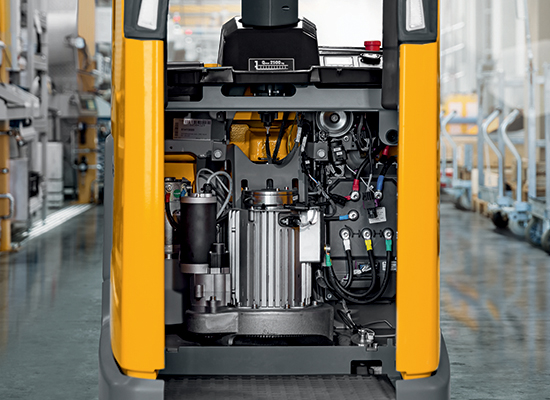 Ergonomics
The ERE features shockPROTECT, a spring-loaded drive unit that cushions the operator, truck and load.

Innovative operator compartment with four platform options enhances productivity.

ERE 125/225/225DP
The ERE 125 / 225 / 225DP powered pallet truck is a great tool for loading and unloading, order picking or transporting loads across your warehouse.
Phone
+44 (0) 1224 783 388
Address
Bear Handling Ltd
Hillside Road, Aberdeen, AB12 4RD

Opening Hours
Monday - Thursday: 8am - 5pm
Friday: 8am - 5pm
Saturday - Sunday: CLOSED